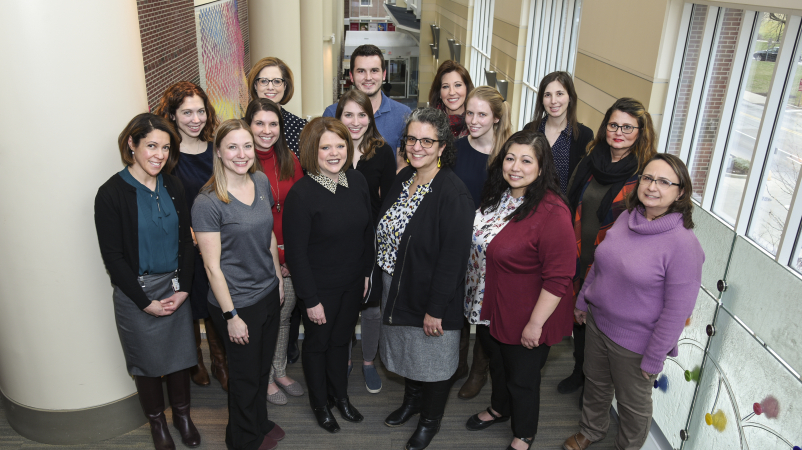 Riley Hospital for Children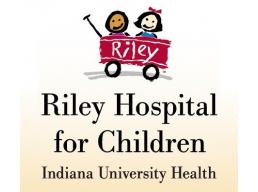 705 Riley Hospital Dr
Indianapolis, IN 46202
United States
Riley Hospital for Children is one of twenty-two Type 1 Diabetes TrialNet International Clinical Centers at the forefront of type 1 diabetes research. Led by Principal Investigator, Linda DiMeglio, MD, the TrialNet team at the Riley's is dedicated to preventing type 1 diabetes and stopping disease progression by preserving insulin production before and after diagnosis.
Our Team

Linda DiMeglio, MD, MPH
After graduating from Harvard University with honors, Dr. DiMeglio obtained her MD from the University of Pennsylvania in Philadelphia, PA and performed her residency in Pediatrics at Children's Memorial Hospital (Northwestern University) in Chicago, IL.  She completed her fellowship in Pediatric Endocrinology and received her Master's in Public Health from Indiana University-Purdue University, Indianapolis.  Since her fellowship, Dr. DiMeglio has been working in clinical research with a focus on Type 1 diabetes prevention and treatments, including new technologies and therapies for metabolic bone disease.  She currently directs Riley Hospital's participation in a number of type 1 diabetes research networks and supervises a research staff of 5 nurses and three technicians.  She also collaborates on a variety of other translational and clinical research projects.  She is an active clinician, seeing patients with diabetes and endocrine disorders in clinics, and she teaches medical students, residents, housestaff, and fellows.

Emily Sims, MD
Research interests include different pathophysiologic processes affecting beta cell function in Type 1 and Type 2 Diabetes; clinical interests include pediatric endocrinology and diabetes. I am originally from the Southeast, but have enjoyed living in the Midwest with my husband and two sons, and becoming a part of the Riley community.

Carmella Evans-Molina, MD
The long-range goal of the Evans-Molina lab is to define the pathways that govern beta cell function in states of health in order to understand how these regulatory circuits are impaired in the pathologic state of Type 2 diabetes mellitus. The major focus of the lab is to characterize changes in expression and activity of the sarco-endoplasmic reticulum Ca2+ ATPase or SERCA pump in the diabetic beta cell and to identify the downstream effects of SERCA dysregulation on ER calcium homeostasis, insulin production and secretion, and beta cell survival.

Heba Ismail, MD
Dr. Ismail attended medical school in Cairo, Egypt. She earned her MBBCh (MD) degree with honors from Cairo University, Faculty of Medicine in 1999. She completed her residency and pediatric endocrine training at Cairo University Children's Hospital. Dr. Ismail later moved to the United States where she completed her US residency training at T.C. Thompson Children's Hospital in Chattanooga, TN and her pediatric endocrine fellowship training at Seattle Children's Hospital. Dr. Ismail became the Clinical Director of the Weight Management Program at Children's Hospital of Pittsburgh in 2014 and the Clinical Director of the Diabetes Program there in 2016. Dr. Ismail joined the faculty at IU School of Medicine in 2018. She is board certified in Pediatrics as well as Pediatric Endocrinology. Dr. Ismail has a primary interest in type 1 diabetes research as well as clinical management of diabetes.

Anna Neyman, MD
Originally from Ohio, where she did her undergraduate and medical school training, she came to Indianapolis for her pediatric residency at Indiana University. She then completed her pediatric endocrinology fellowship at Indiana University, and during that time also received a certificate in clinical research. Her main research area has been in diabetes. She is interested in both prevention, technology and overall improving care for patients with diabetes. In addition she remains an active clinician, seeing both diabetes and endocrine patients, as well as spear heading quality improvement initiatives for the department.
Show More
Show Less
Ann & Robert H. Lurie Childrens Hospital of Chicago
225 E Chicago
,
Chicago,
60611
United States
Western Michigan University School of Medicine
1000 Oakland Drive
,
Kalamazoo,
49008
United States
University of Michigan Health System
1500 E. Medical Center Dr
,
Ann Arbor,
48109
United States
DeVos Childrens Hospital at Spectrum Health Hospitals
15 Michigan Street NE, Suite 701
,
Grand Rapids,
49503
United States
Lutheran Childrens Hospital
7950 W. Jefferson Blvd, suite 210
,
Fort Wayne,
46804
United States
Medical College of Wisconsin
9200 W. Wisconsin Ave.
,
Milwaukee,
53226
United States
St. Alexius Medical Center
1555 Barrington Rd.
First Floor,
Hoffman Estates,
60169
United States
University of Illinois College of Medicine at Peoria
Pediatric Diabetes Resource Center 530 NE Glen Oak Ave
,
Peoria,
61637
United States
University of Chicago
900 E. 57th St
8th Floor,
Chicago,
60637
United States
Show More
Show Less
Risk Screening
Risk Screening for Relatives
If you have a relative with T1D, you may be eligible for risk screening that can detect the early stages of T1D years before symptoms appear. More
Monitoring
Monitoring
Depending on your risk screening results, you may be eligible for monitoring. We'll monitor you for disease progression and let you know if you become eligible for a study. More
Show More
Show Less