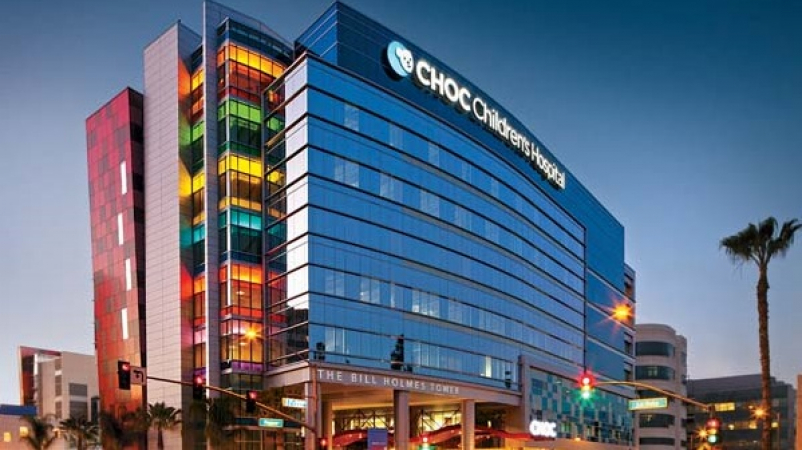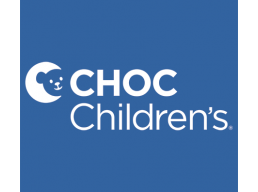 1201 W. La Veta Avenue
Orange, CA 92868
United States
CHOC Children's is one of eighteen type 1 diabetes TrialNet International Clinical Centers at the forefront of type 1 diabetes research. Led by Mark Daniels, MD, the TrialNet team at CHOC Children's is dedicated to preventing type 1 diabetes and stopping disease progression by preserving insulin production before and after diagnosis.  
Our Team

Mark Daniels, MD
Principal Investigator
Dr. Mark Daniels has served as the Principal Investigator for the TrialNet studies conducted here at CHOC. He has been board certified in pediatric endocrinology since 2003 after completing his medical school training, residency, and pediatric endocrinology fellowship at Stanford University.

Tim Flannery, MD
Timothy K. Flannery, M.D., is Board Certified in Pediatrics and Pediatric Endocrinology treating children and adolescents in Orange County. Dr. Flannery attended medical school at Oral Roberts University School of Medicine in Tulsa, Oklahoma. He completed his pediatric internship and residency at Loma Linda University Medical Center in California, followed by his Pediatric Endocrinology residency at Baylor College of Medicine in Houston, Texas. He has a special interest in growth disorders, pituitary and hyposthenic disorders, and calcium disorders.

Himala Kashmiri, MD
Himala Kashmiri M.D., is a board-certified pediatric endocrinologist since 2013 treating the full spectrum of pediatric endocrinologic disorders in Orange County. He received his medical school training at the University of North Texas Health Science Center and completed his residency at Loyola University (Chicago, IL). During his fellowship research training at Children's Hospital of Wisconsin (Milwaukee, WI), he worked with Hessner's lab on unique transcription signatures in patients with type 1 diabetes and other autoimmune diseases. In 2015, he returned to Southern California to work at CHOC Hospital and works closely as a co-investigator with our research team on TrialNet studies. Dr. Kashmiri is a valuable provider as he is able to communicate with our Hispanic/Latino patient community in Spanish.

Amrit Bhangoo, MD
Amrit Bhangoo M.D., is a pediatric endocrinologist with a decade of experience teaching medical students, pediatric residents, pediatric endocrinology, and adult endocrinology fellows. Dr. Bhangoo is board certified in general pediatrics and pediatric endocrinology. Dr. Bhangoo currently serves as the Director of Research in CHOC's Division of Pediatric Endocrinology. He is also an Assistant Physician at CHOC Children's and an Assistant Professor of Pediatrics, University of California Irvine. Dr. Bhangoo earned his medical degree from India. In the United States he underwent a fellowship and residency at Maimonides Children's Hospital in Brooklyn, New York. He worked as an attending physician at SUNY Downstate Medical Center, New York before moving to California.
Dr. Bhangoo is the author of "Noonan Syndrome: Features and Interventions" which was published in 2019 and has 40 peer-reviewed publications. He has served as a senior editor for Endocrinology, Diabetes & Metabolism Case Reports and has served on the editorial boards of the Journal of Pediatric Endocrinology and Endocrinology and Metabolic Research. He has also served as a reviewer for multiple journals, including Pediatrics, Clinical Endocrinology, JCEM, Endocrine, and the European Journal of Endocrinology. He has contributed book chapters to the Textbook of Pediatric Endocrinology, Pediatric Adrenal Diseases, and Genetic Steroid Disorders. Dr. Bhangoo has also served the pediatric endocrine community on a national level. He served on the Pediatric Endocrine Society Subcommittee on Drugs and Therapeutics from 2016 to 2018. He continues to serve on the board of a nonprofit Human Growth Foundation. Dr. Bhangoo has successfully organized 2 educational endocrine symposia at CHOC with a full day of CME activities. Both symposia were attended by various community health providers.

Lien Trinh, MD
Lien Trinh, M.D., is Board Certified in Pediatrics and Pediatric Endocrinology. She is an attending physician at CHOC Children's and an assistant professor of pediatrics at the University of California, Irvine. Prior to joining CHOC Children's, Dr. Trinh attended medical school in Grenada at St. George's University, School of Medicine. She completed her internship and residency at St. Vincent's Catholic Medical Center, New York Medical College and completed fellowship training in Pediatric Endocrinology at Mount Sinai School of Medicine in New York. Dr. Trinh treats all endocrine disorders, with a special interest in adrenal disorders, growth disorders, puberty disorders, and diabetes mellitus treatment. Dr. Trinh is fluent in Vietnamese.

Christina Reh, MD

Sarah Hu, NP
Sarah Hu is a nurse practitioner who specializes in the endocrinology of infants, children and teens at CHOC Children's in Orange County.

Francoise Sutton, FNP
Francoise Sutton is a nurse practitioner who specializes in the care of endocrinology disorders in kids at CHOC Children's in Orange County.

Marissa Erickson, MPH, CRC
Marissa Erickson MPH CRC has been an active and effective research coordinator in TrialNet studies. She has recruited study subjects for the Pathway to Prevention Screening study. She is an expert phlebotomist and has excellent relationships with our CHOC diabetes families, local Orange County diabetes support groups, medical staff, and community outreach fairs. Her command of the Spanish language has been a valuable resource in helping Hispanic families.

Heather Speer, CCRC, MPH, CHES, CDE
Heather Speer CCRC MPH CHES CDE has been a very active and effective research coordinator in the Diabetes Prevention Trial-Type 1 Diabetes (DPT-1) study and TrialNet studies. She is dedicated to recruiting study subjects for all studies through excellent networking relationships with TrialNet staff and local physicians, support groups, medical staff, and community outreach fairs.
Valley Childrens Hospital
9300 Valley Children's Place
,
Madera,
93636
United States
Banner Health Cardon Childrens Medical Center
1400 S. Dobson Rd
,
Mesa,
85202
United States
Horizon View Medical Center - Pediatric Endocrinology
6850 N Durango D
#301,
Las Vegas,
89149
United States
Beaver Medical Group Yucaipa Valley
33758 Yucaipa Blvd
,
Yucaipa,
92399
United States
Risk Screening
Risk Screening for Relatives
If you have a relative with T1D, you may be eligible for risk screening that can detect the early stages of T1D years before symptoms appear. More
Monitoring
Monitoring
Depending on your risk screening results, you may be eligible for monitoring. We'll monitor you for disease progression and let you know if you become eligible for a study. More
Prevention Study
Hydroxychloroquine (HCQ)
We are testing the drug hydroxychloroquine (HCQ) to see if it can delay or prevent early stage T1D (stage 1) from progressing to abnormal glucose tolerance (stage 2) and ultimately prevent clinical diagnosis (stage 3). HCQ is already used to reduce symptoms and progression of other autoimmune diseases, such as rheumatoid arthritis and lupus. This is the first study to see if it can prevent or delay T1D. Details
Prevention Study
Abatacept Prevention Study
TrialNet tested the drug abatacept to see if it could delay or prevent stage 1 T1D (two or more diabetes-related autoantibodies, but normal blood sugar) from progressing to stage 2 (abnormal blood sugar) or to stage 3 (clinical diagnosis). In an earlier study in people newly diagnosed (stage 3), participants treated with abatacept had 59% better insulin production and a 9.6-month average delay in progression of insulin loss compared to those who received placebo. That difference extended out to 3 years. Details
Long Term
Long-Term Follow-up
If you are diagnosed with T1D while participating in one of our prevention studies, we're still here for you. You can continue to receive personal monitoring while helping us learn more. More
Show More
Show Less