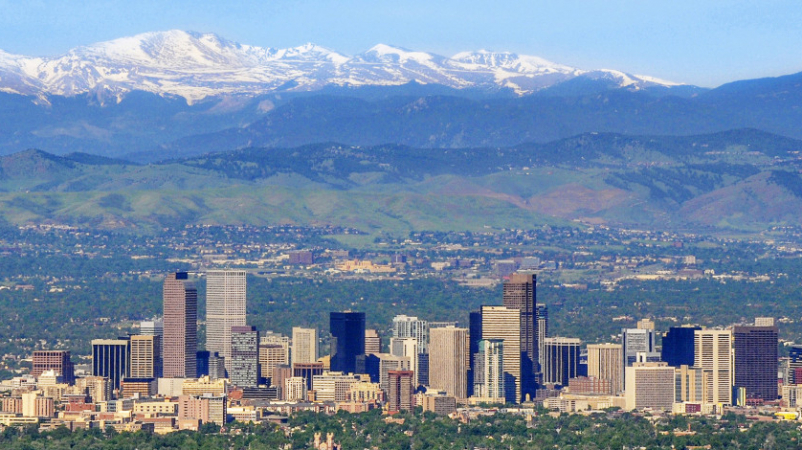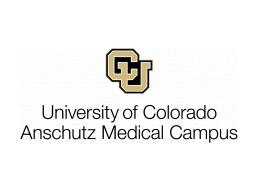 1775 Aurora Ct
Aurora, CO 80045
United States
The Barbara Davis Center is one of twenty-two type 1 diabetes TrialNet International Clinical Centers at the forefront of type 1 diabetes research. Led by Andrea Steck MD, the TrialNet team at the Barbara Davis Center is dedicated to preventing type 1 diabetes and stopping disease progression by preserving insulin production before and after diagnosis.
Our Team

Andrea Steck, MD
Dr. Steck is a Professor of Pediatrics at the Barbara Davis Center for Diabetes at the University of Colorado. Dr. Steck's primary research focus is in the area of epidemiology, immunogenetics, prediction and prevention of type 1 diabetes. Her research interest and expertise include work with large longitudinal prospective studies such as DAISY (Diabetes Autoimmunity Study in the Young), TEDDY (The Environmental Determinants of Diabetes in the Young), ASK (Autoimmunity Screening for of Kids Program) and the Twin Family Study. Dr. Steck is the Center Director for Type 1 Diabetes TrialNet at the University of Colorado and is actively involved in type 1 diabetes prevention and intervention trials through both Industry and NIH TrialNet. 

Peter Gottlieb, MD
Dr. Gottlieb's research focuses on understanding the cause of autoimmunity which leads to type 1 diabetes and other related diseases.  He has focused on learning about different components of the immune system which may contribute to disease development.  As a logical extension of this basic science work, he has been involved in clinical trials in prediabetes and new and recent onset type 1 diabetes patients for 15 years.  He has been the principal investigator in investigator-initiated as well as multicenter trials and participates in trial networks such as Type 1 Diabetes TrialNet.

Aaron Michels, MD
Dr. Michels laboratory at the Barbara Davis Center for Diabetes is focused on studying the immunology of autoimmune diseases, with a particular focus on type 1 diabetes. Having lived with type 1 diabetes for the more than 20 years, it is Dr. Michels career goal to contribute to the prevention and ultimately a cure for the disease. 
Currently, type 1 diabetes is a predictable disease with the measurement of antibodies directed against proteins from the beta cell; however it is not yet a preventable disease. His basic and translational research focuses on understanding the underlying immunology of diabetes and how human leukocyte antigen alleles confer disease risk and protection. 

Kimber Simmons, MD
Dr. Simmons joined the faculty in 2016 as a physician scientist studying the clinical immunology of autoimmune disease, with a focus on type 1 diabetes. Her current research interests are to screen children in the general population for islet autoantibodies (early T1D), hone techniques to study the immune cells that participate in the pathogenesis of T1D and participate as an investigator in prevention trials with the goal of finding an intervention that can modulate the autoimmune attack in the pancreas. She has received a JDRF Career Development Award, and K12 award to support this work. She is also an investigator of the Autoimmunity Screening for Kids program and of Type 1 Diabetes TrialNet with a specific interest in following patients who are enrolled in immune prevention trials.
Dr. Triolo joined the faculty in 2019 as a K12 awardee at the Barbara Davis Center.  The main focus of her research is to merge clinical investigations with basic science research strategies in the field of type 1 diabetes.  As a clinical research investigatory, her work has focused on understanding the development of autoantibodies and progression to type 1 diabetes.  Her basic science research is focused on the role of high-risk type 1 diabetes genes in human beta cell function using stem cell derived beta cells.  Her goal in her research is to further combine clinical observations to inform basic science investigations.

Hali Broncucia
Team Manager

Mara Kinney
Regulatory Manager

Brenda Bradfield, RN
Research Coordinator, CDCES

Lexie Chesshir, RN
Research Coordinator

Rob Long
Laboratory Coordinator

Morgan Sooy, RN
Research Coordinator
Ali Goforth, RN
Research Coordinator
Show More
Show Less
University of Utah
Department of Pediatrics
81 N Mario Capecchi Drive Level 4,
Salt Lake City,
84113
United States
Risk Screening
Risk Screening for Relatives
If you have a relative with T1D, you may be eligible for risk screening that can detect the early stages of T1D years before symptoms appear. More
Monitoring
Monitoring
Depending on your risk screening results, you may be eligible for monitoring. We'll monitor you for disease progression and let you know if you become eligible for a study. More
Show More
Show Less