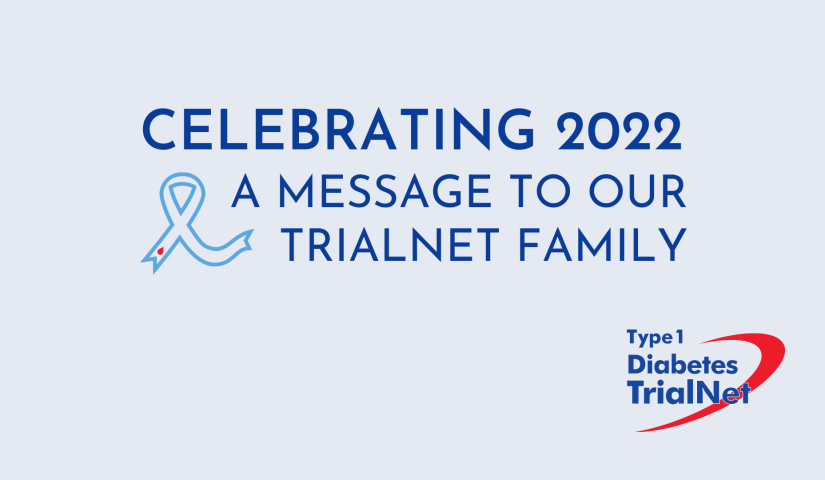 Media Release
TrialNet Chair Dr. Kevan Herold reflects on 2022— "a landmark year for T1D research"
TrialNet Chair Kevan C. Herold, MD, reflects on advances in type 1 diabetes research and the need to continue testing promising treatments.
Dear TrialNet Family,
Thanks to TrialNet's research teams and hundreds of thousands of participants over more than 20 years, 2022 was a landmark year for type 1 diabetes (T1D) research. FDA approval of Teplizumab as the first drug to delay T1D in people at risk is a monumental achievement and paves the way for promising new treatments.
Data collected from TrialNet's Pathway to Prevention Study led to the development of the stages of T1D, making it possible to identify who will develop the disease and move prevention research forward. In fact, this discovery made it possible to identify participants for the Teplizumab Prevention Study, which found Teplizumab could delay the onset of T1D for 2+ years.
We will build on this landmark success by continuing to study and find as many ways as possible to delay and prevent T1D.
We continue to enroll participants in the TOPPLE Study, which is testing the safety of a new plasmid therapy in adults diagnosed with T1D in the past 48 months. If this study results in no safety concerns, we plan to conduct a larger study to see if this same treatment can slow down or stop the disease in people at high risk.
We just opened the STOP-T1D Prevention Study, which is testing a low dose of the immunotherapy medicine anti-thymocyte globulin (ATG) to see if it can delay or prevent T1D in people ages 12-35 who have a 50% risk of clinical diagnosis (stage 3) within 2 years. Risk is defined by having two or more diabetes-related autoantibodies and abnormal blood sugar levels (stage 2) and at least one high-risk marker – all of which TrialNet tests for.
With the help of more than 400 participants, we also completed two studies this year: the Abatacept Prevention Study and the Hydroxychloroquine (HCQ) Prevention Study. Findings will be reported in the coming months.
Two studies for people newly diagnosed with T1D are expected to open for enrollment later in 2023.
The rituximab and abatacept study is designed to strengthen the positive result from each medicine by using them consecutively. Both medicines have been studied independently, but it will be the first time TrialNet does this type of combination study.
In another first for TrialNet, a study using JAK inhibitors will test a different way to save working beta cells. JAK inhibitors may protect beta cells and lower the immune system responses that kill them.
Every person who champions TrialNet research helps expand our knowledge of T1D and build public awareness. In November, we celebrated National Diabetes Awareness Month by featuring 10 of our research participants in the TrialNet Heroes campaign. This included Kansas City Chiefs offensive tackle Orlando Brown, Jr. sharing about his decision to get screened for T1D autoantibodies at Children's Mercy.
We have an extraordinary network of research teams, study participants, and advocates who contribute to TrialNet's success. I especially want to thank our participants for trusting us with your care and continuing to attend study visits. Your commitment speaks volumes to the special relationships built with our TrialNet teams along your T1D journey. You continue to inspire us to explore new ways to prevent T1D.
Studying how T1D develops and designing studies to stop the progression of T1D brings us one step closer to our ultimate goal: A future without T1D.
If you have a family member with T1D and you haven't been screened by TrialNet, you're in a unique position to help. By reaching out to your TrialNet team or visiting the TrialNet website, you can learn about your personal risk and find out if you're eligible to participate in T1D research. We look forward to seeing you online, in clinics, and at events this year.
Sincerely,
Kevan C. Herold, MD
TrialNet Chair
CNH Professor of Immunobiology and Medicine, Yale University